PLC Wireless Control
1. Application Background
PLC is widely used in industrial area. PLC communication is to link PLCs, computers and
kinds of
remote
equipments
in different locations via a predetermined communication protocol efficiently to transmit and process data. But PLCs' data communication and settings are carried out via RS485 or Ethernet. For common users, PLC equipments are integrated just in retrofit or renovation projects, in this case re-wire communication line is very troublesome that may need to open or dug trenches. More difficult problem is some places are impossible to
wire
cable. So Wireless PLC solution is an important task.
Wireless PLC has 2 methods to realize.
2.1
PLC links via RS485 communication.
This kind of application, PLC needs program.
Our products support Modbus RTU protocol or PPI protocol.
2.1.1
Two sides are serial port(PLC link RS232, RS485, TTL device)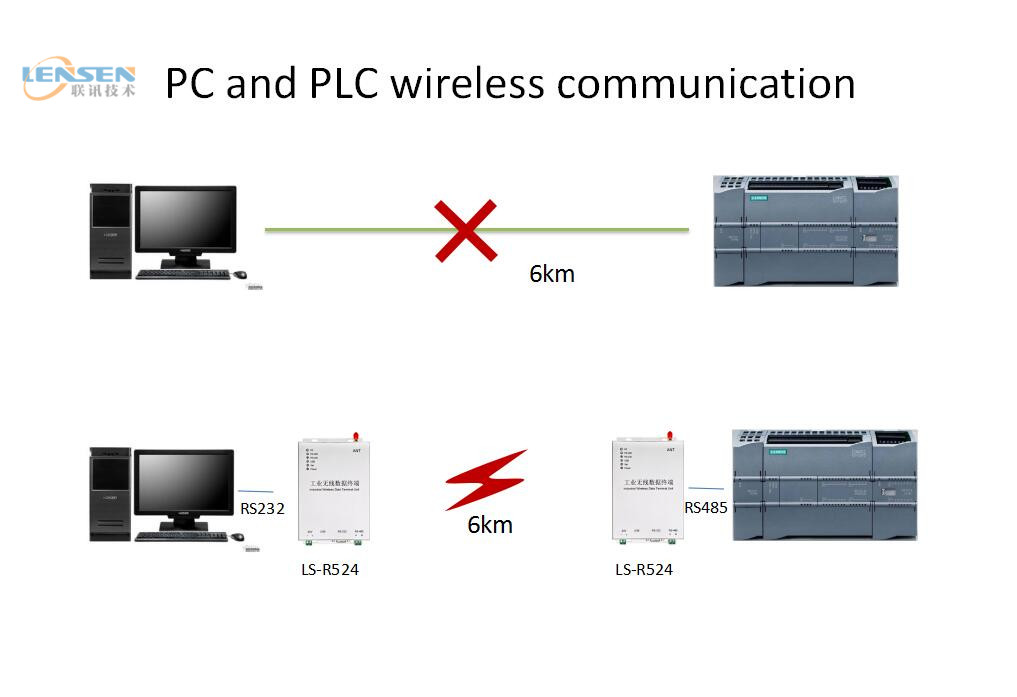 2.1.2
One side is RS485, one side is I/O.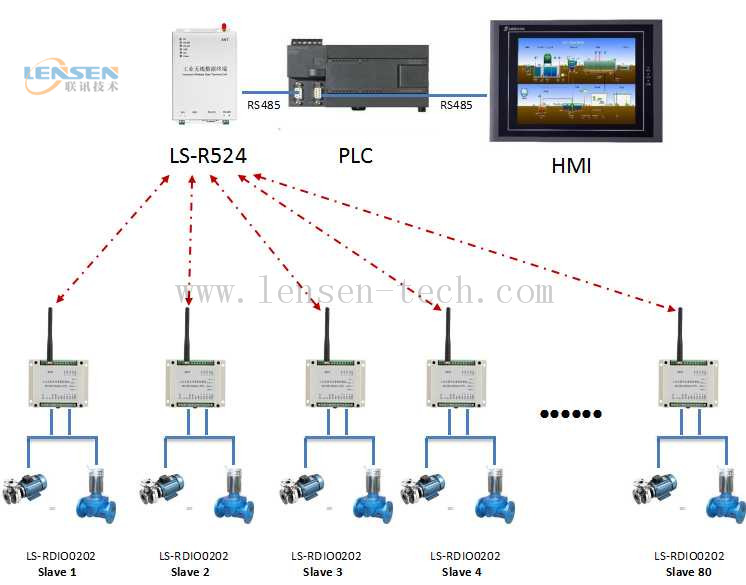 2.2 PLC links via I/O port.
This kind of application, you don
'
t need program. A input, B output. B input, A output.